Stone crusher plant 220tph deliver on time
Last night, all the equipment for 220thp stone crushing line was finally completed, and the exhausted workers insisted on loading all the equipment to the trailer at the last minute, hoping that the customer's stone factory would start as soon as possible and realize profits
Stone crusher plant 220tph consists of vibrating feeder, jaw crusher, cone crusher or impact crusher, vibrating screen, belt conveyor and electric control panel etc.
Jaw crusher is mainly used to crush all kinds of ores and medium-sized particles of materials. It is primary crusher to break large rock into smaller one.
Impact crusher is used in coarse crushing, intermediate crushing and fine crushing of materials like limestone, coal, calcium carbide, quartz, dolomite, sulfide iron ore, gypsum, chemical raw materials, etc. After impact crusher, the stone will become smaller aggregates and more round too.
Cone crusher improves the production capacity and crushing efficiency. It can be adopted to almost all types of materials from stone production to various ores crushing. Cone crusher can perform unparalleled crushing function in operations of coarse crushing, fine crushing and superfine crushing. Cone crushercan finely crush various ores and rocks with different high hardness, like iron ore, nonferrous metal, emery, bauxite, quartz sand, brown aluminum oxide, perlite, basalt, etc.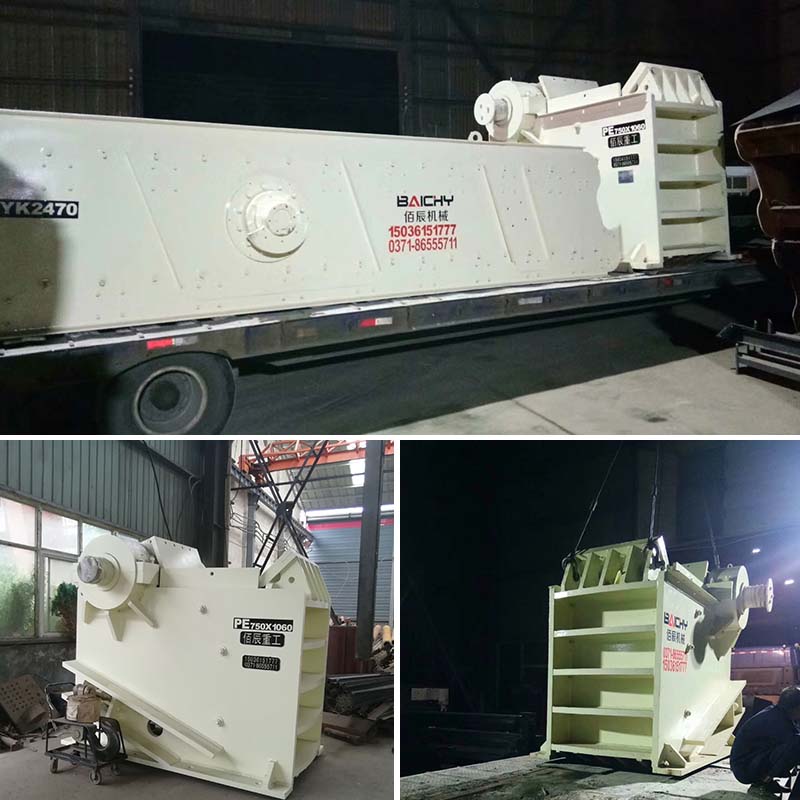 After primary crushing and second crushing process, the stone will be classified by circular vibrating screen. Or returning to crusher again, or become final products, the belt conveyor connect different machines. So, from crusher to screen to get final products, it is a automatic aggregates production system.
Baichy Machiney design suitable and economical solution for you. It will make you less investment and get more money. Welcome to send inquiry and visit our factory too.
If you want to know our products, you can always call my company's sales hotline +86-371-86555722or click the button below to check the price online ↓