Sand making and washing equipment 150tph in South Africa
A new sand washing plant from Baichy Machinery has recently been delivered to client from South Africa. in the Kingdom of Saudi Arabia for the Abdullah Abdein factories for cement production. The 150 t/h washing plant is processing crushed limestone and gabbro in order to produce material for use in a new block making factory and ready-mix batching plant.
For this full set of sand making and washing equipment capacity 150 tph, it includes VSI sand making machine, XSD sand washing machine, HX fine sand recycling machine and other relative auxiliary equipment.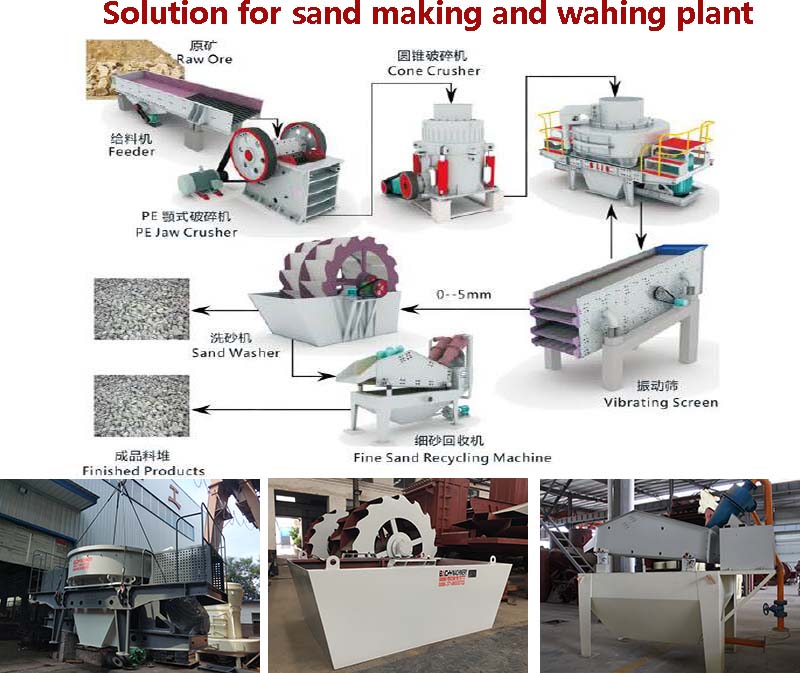 The VSI sand making machine integrates three crushing modes,and can continuously work for 720 hours.Higher crushing chamber and greater crushing impact. During the parts and material procurement production and processing,the quality is strictly controlled.
XSD sand washing machine is used to remove the dust in sand. Sand Washing Plant aims at improving the quality of sand. The materials include the requiring gravel in building-site, gravel factories, hydropower station and concrete dam site, post and electric pole factory, casting-70 sand, glass factories quartz sand and refilling pressure sand.\
HX fine recylling machine effectively reduces the loss of fine sand, making it is controlled within 5% to 10%, well solve the problem that the fineness modulus of artificial aggregate processing system is too high and the stone powder content is low.
If you want to know our products, you can always call my company's sales hotline +86-371-86555722or click the button below to check the price online ↓