Baichy large mobile crushing station was delivered successfully
2018 is a flourish year for mining industry. Under the guidance of national policy, highway, subway, water conservancy and hydropower, the real estate industry is still in the construction, which drive the mining machinery equipment appeared in short supply situation, especially large mobile crushing station. Beacase of simple installation, mobile convenience, economy applicable, investors have a special liking to mobile stone crushing station.
Unitl now, we build several stone crushing stations based on client different requirements. The large stone crusher station could be verious combination, such as
1.Vibrating feeder, jaw crusher, cone crusher and vibrating screen all in one machine
2.Vibrating feeder, box crusher and vibrating screen all in one machine
3.Vibrating screen and jaw crusher all in one machine for primary crushing system, and impact crusher or cone crusher and vibrating screen in one machine as secondary crushing and screening system
Baichy machinery has rich experience in carbody structure, strength, machines placement on the frame, energy saving etc. The lead time is shorten too. Now these crushing stations are delivered to client one by one. The large mobile crusher plant will go to Zhejiang province, Neimenggu province, Shanxi province, Qingdao port for exerport to South Asia country.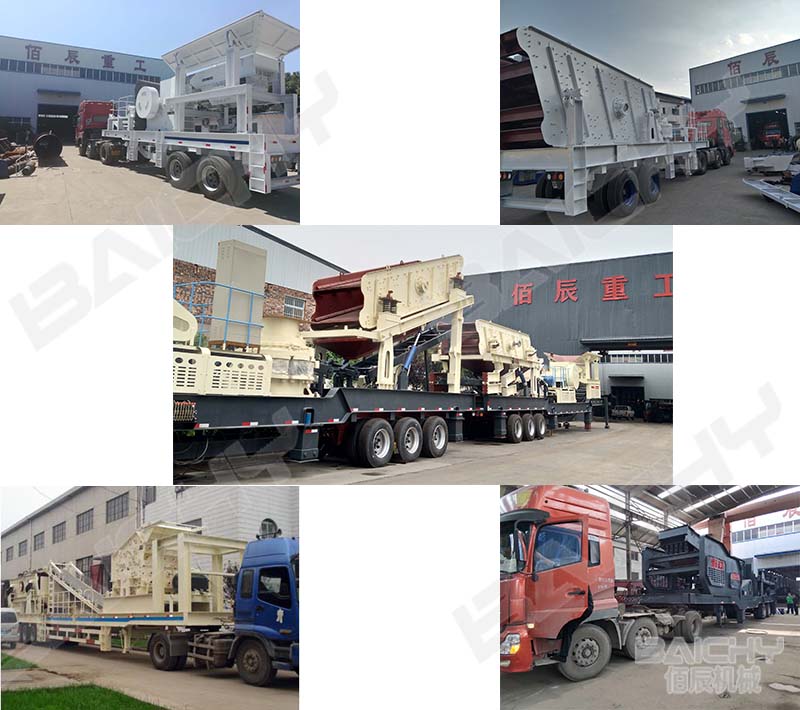 If you need fast delivery and high quality mobile stone crushing station, please contact us. We will make the best to satisfy with you.
If you want to know our products, you can always call my company's sales hotline +86-371-86555722or click the button below to check the price online ↓