Popular Ceramic Lined Ball Mill in Construction Chemicals
Ceramic lined mills are a type of ball mill and are used in the size reducing or milling of hard materials such as minerals, glass, advanced ceramics, minerals for ceramics and semiconductor materials down to 1 micron or less. The ceramic is 90%-96% aluminum oxide (alumina) brick, which is very hard (9 on the Mohs hardness scale) and will not contaminate most products. So in some industry, such as special requirment about iron cotent, the coutinous ceramic lined ball mill is a good choice for mass production.
This year, one client sent an inquiry about producing quartz powder in Construction Chemicals. Ceramic lined mills have the advantage of being self-contained so operators are not exposed to the milled product. This special feature keeps the final powder with best purity. The ceramic lined ball mill is accepted by client. To get pure quartz powder also in good shape, the whole complete production line is including jaw crusehr, hammer crusher, ceremic lined ball mill, linear screen, eddy vibrating screen.
We make this ceramic lined ball mill carefully. In two weeks time, all the machines in the ceramic ball mill production line are completed and delivery on time too.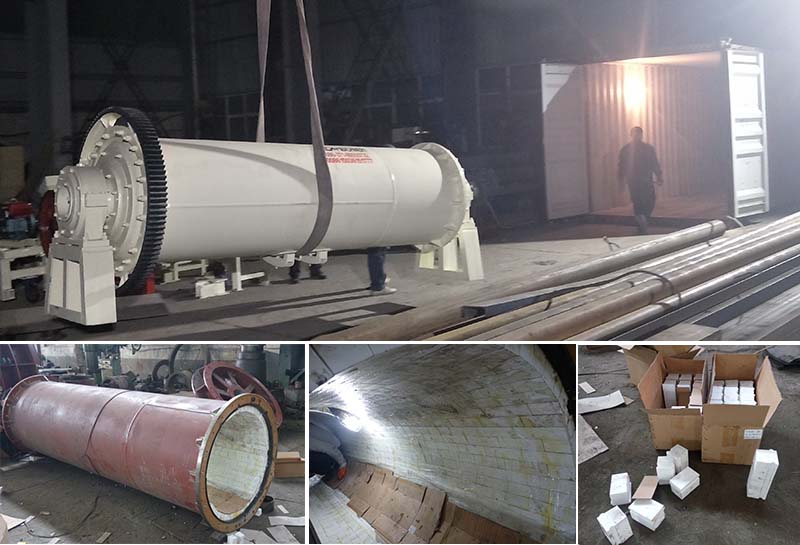 Ceramic lined ball mills can be used equally well for wet or dry grinding. Such as last case, the ceramic lined ball mill is dry grinding process. In the case of wet grinding, the particles are also being dispersed in the liquid medium as the particles are reduced in size. Ceramic lined mills scale up well and actually improve in performance with increasing diameter. Ceramic lined mills are available in sizes from laboratory scale (also called milling jars) as small as 0.1 usg to large 5,000 gallon mills. If you also have special requirment about grinding powder, please require us for best solution.
If you want to know our products, you can always call my company's sales hotline +86-371-86555722or click the button below to check the price online ↓