What is SKJ jaw crusher?
SKJ series jaw crusher is used for coarse and medium stone crushing operations with long service time and low maintenance. It is a good choice for crushing hard and strong corrosive materials with high efficiency. SKJ Jaw stone crusher is widely used in mining, road and railway construction, building construction ,water conservation and chemical industry etc. It could crush kinds of minerals and rocks with compression strength less than 320MPa, such as quartz, granite, basalt, limestone, river stone, sandstone, shale, iron ore, copper ore, gold ore etc.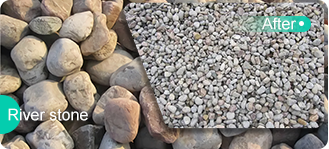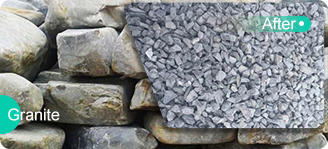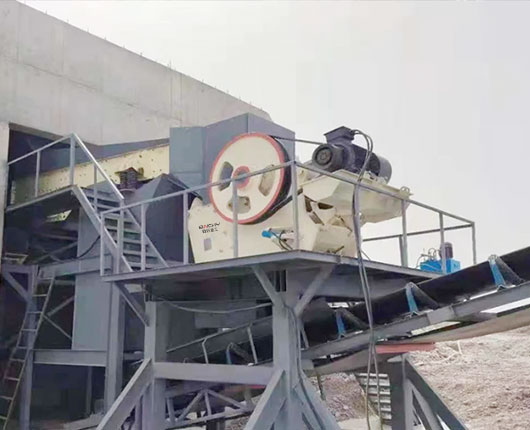 Why choose SKJ jaw crusher?
SKJ series jaw crusher adopts advanced crushing technology and manufacturing process, with reasonable structure design, long service life, high working performance and low maintenance frequency. It is an ideal choice for coarse and medium crushing of hard and highly abrasive materials.
1. Strong frame and movable jaw body. The frame and movable jaw are made of thicker steel than others of the same specification.
2. Powerful bearing chamber. The integral high-strength alloy steel bearing chamber can ensure the firm fit between the bearing and the frame and avoid unnecessary load on the bearing. Ensure that the power from the motor is transmitted to the material stably and reliably.
3. Optimized cavity design. The symmetrical "V" shaped crushing cavity ensures that the actual feed port is consistent with the nominal feed port. It can ensure that the upper limit of product technical parameters, crushing chamber deeper, less space, larger crushing ratio.
4. Safe and fast discharge opening adjustment device. SKJ jaw crusher generally adopts wedge-shaped discharge opening adjustment device, large-scale jaw crusher adopts hydraulic adjustment, which greatly improves the automation of maintenance and makes the discharge opening adjustment operation safer and faster.
5. The integrated structure of the motor base and the host makes the installation easier and saves the occupied space. The whole machine is placed on the steel frame base, and the main unit and the base are connected by a shock-absorbing pad, which has little impact on the foundation.
6. Motor seat and main engine integrated structure, motor placed on the fuselage, easier installation, save space occupied. Jaw crusher machine is placed on the steel frame base, between the host and the base through the damping pad connection making it little impact on the foundation.