At present, the river sand is forbidden exploring in the result of drying up. So the pebble sand making solution is becoming more and more popular.
Due to the pebble with high hardness and great silica content, the wearing parts are abraded easily is the biggest problem in the pebble crushing process. So in the project with pebble as raw material, Baichy will priorly recommend to use laminating equipment and multiple stage crushing solution considering of customer condition. Jaw crusher and cone crusher are the main crushing machine in the multiple-stage crushing equipment. They could reduce the cost of wearing parts uttermost and also reduce the rework after screening, so to reach the purpose of increasing the production capacity finally. If the customer doesn't care too much about the size and shape of final products, the two-stage jaw crushing solution is suggested. This solution is in low investment and maintainence easily. However, the weakness is poor shape and low competitiveness in the market.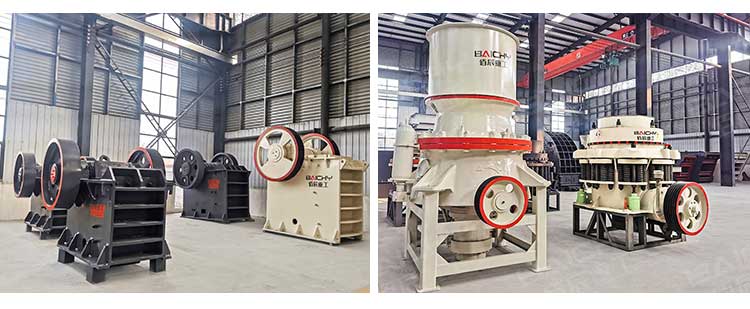 In the requirement of good shape and reducing production cost, the set-up solution of two-stage lamination crusher could be considered, such as jaw crusher + fine jaw crusher or cone crusher + impact crusher. They could have the effect of reducing wearing and low investment. However,both impact crusher and hammer crusher adopt the crushing type of beating and knocking. The pebble with high hardness and great silica content will add the wearing rate of hammer plate and hammer head. Hammer head will have to be replaced by shift and the lifetime of hammer plate is no more than 80 hours. As a result, the time of wearings replacement is long and the production efficiency is low. The production cost is higher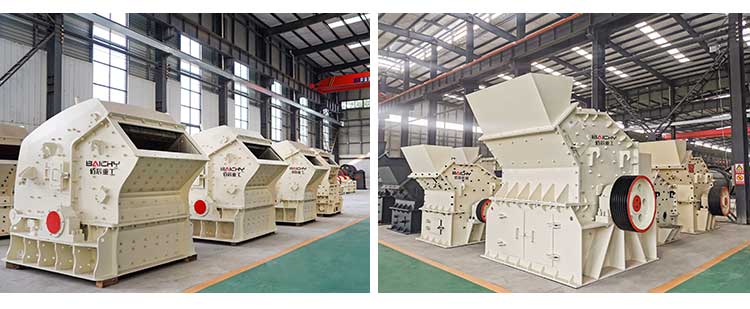 Therefore in according with the requirement of excellent stone shape in high level building, the most reasonable configuration is three level crushing solution of coarse crushing using jaw crusher, middle crushing using cone crusher( fine jaw crusher available in small output) and making sand using high efficient vertical shaft impact crusher ( VSI 5X sand making machine).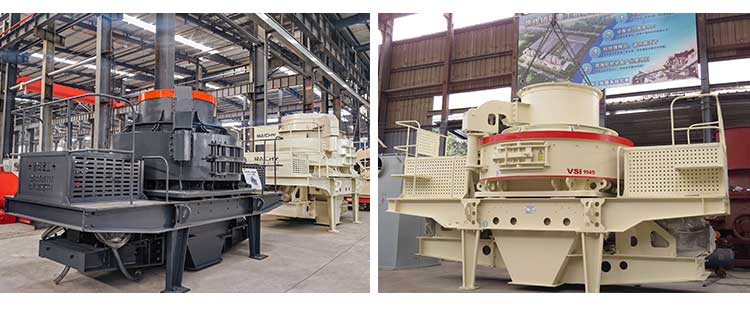 Cone crusher is the principle of squeezing and extruding. VSI 5X sand making machine is the principle of stone-to-stone and stone-to-iron. The service life of wear parts is long and the machine maintenance time is short. So the usage period of equipment is improved greatly and the higher yield is ensured too. At the same time, the output of final artificial sand is in good shape, even granule and reasonable distribution. The final products could be widely applied in highway, high-speed railway, hydroelectric projects, airport construction, concrete mixing station, etc.