Cheap price PCX fine sand making machine
The impact fine crusher is also called sand crusher, sand maker, it is used for fine crushing of various medium-hardness solid materials, such as limestone, gypsum, clinker, mixed materials, and it also be crushing dolomite, perlite ore and so on. It is different from VSI sand making machine.
1. Fine impact crusher is a kind of hammer impact crusher.
2. The raw mateiral is middle hard or soft stone.
3. The final products is aggregates, most granula size is below 5mm
4. The cost is much cheaper than VSI sand making machine
5. The initial invest cost is low, and the wearing parts will be changed regularly.
6. Great crushing ratio: incorporating primary, secondary crushing for clinkers, secondary and tertiary crushing for limestone into one step.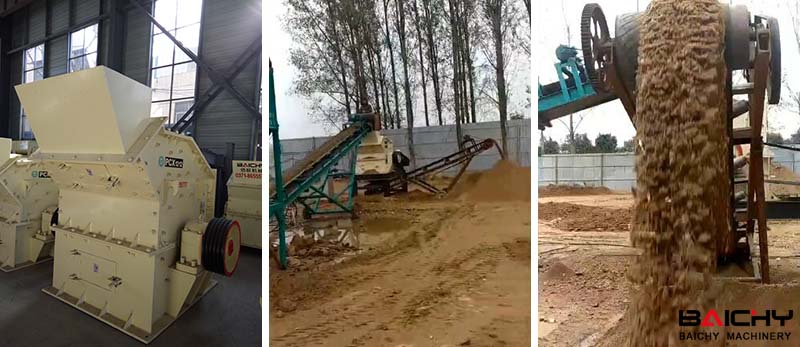 Based on material and budget status, the suitable sand making machine with professional soltuion could be provided. Welcome to visit us.

If you want to know our products, you can always call my company's sales hotline +86-371-86555722or click the button below to check the price online ↓