11th National minority games 2019 is hold in Zhengzhou
The 11th National Minority Traditional Sports Games will be held in Zhengzhou City from September 8 to 16, 2019. This is the first time that the National Games has been held in the Central Region of China.
As the longest national comprehensive sports meeting in the history of New China, in the past 66 years, the National Minority Traditional Sports Games has become a shining stage for the display of ethnic minority styles. It is also an important platform for the exchanges between the various ethnic groups, to promote the national fitness and the inheritance of ethnic minorities. Sports culture has made tremendous contributions. During these years, rapid developed economy, perfect supporting facilities, better living standards, improved citizen's quality, zhengzhou has the ability to undertake such a grand sport meet.
The stadium construction has started from 2018 already. In April 2019, our mobile stone crushing plant entered the site to produce stone aggregates and sand.Due to the convenience and convenient arrangement of the mobile crushers, it can be put into use quickly, which not only saves the time cost of aggregate transportation, but also reduces the material cost, providing strong support for ensuring the timely delivery of the sports venues. It is our honor that our equipment is used in this government project. Our machine quality and professional service is get praise and recognition highly.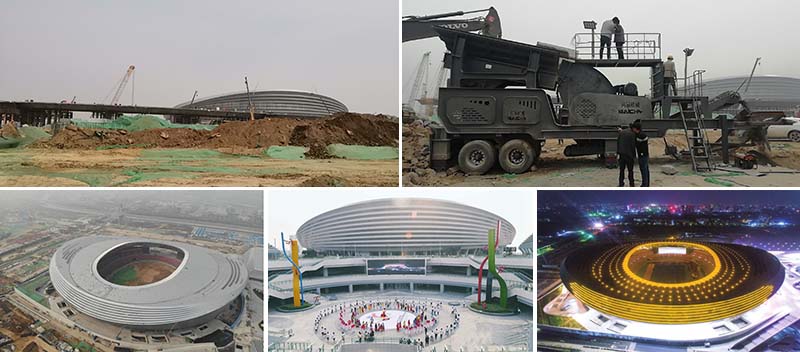 On the occasion of the opening of the minority sports games,baichy Machinery Equipment Co., Ltd. wished the Zhengzhou National Games to be held successfully!

If you want to know our products, you can always call my company's sales hotline +86-371-86555722or click the button below to check the price online ↓