Baichy crushing machine is highly praised by Australia client
  Client's acceptance,Baichy's motivation to move forward.
  Congratulations to Baichy Machinery,a client from Australia praised our machines.
  Back to a few days ago,we received an inquiry about the stone crushers. According to customer's requirement, we recommended PE jaw crusher and PC hammer crusher.
  Now the crushing machines have been shipped to Australia,the client is very satisfied with the machines and praised our salesman's profession too.
  Customer's praise for our stone crushers encourages our a lot to be the best in mining machinery industry.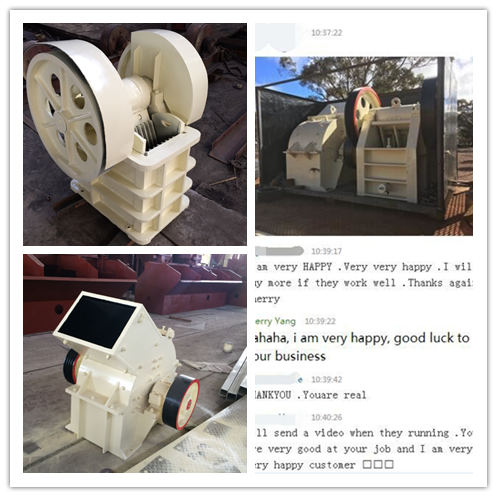 For more details, email to: hnbc@baichy.com
If you want to know our products, you can always call my company's sales hotline +86-371-86555722or click the button below to check the price online ↓