Ball Mill is the important grinding equipment after the material coarse-crushed. Which is widely used for cement, the silicate produce, new type building material, chemical fertilizer, black and non-ferrous metal glass, ceramic and etc. It also can be used for the dry and wet grinding for all kinds of ores . Ball Mill is divided into single chamber, two chambers and multi- chambers according to the material and fineness. Detailed working principle and installation civil works illustrate please refer to Baichy ball mill manual.
Here just for some practical operations issues, underline for our customers.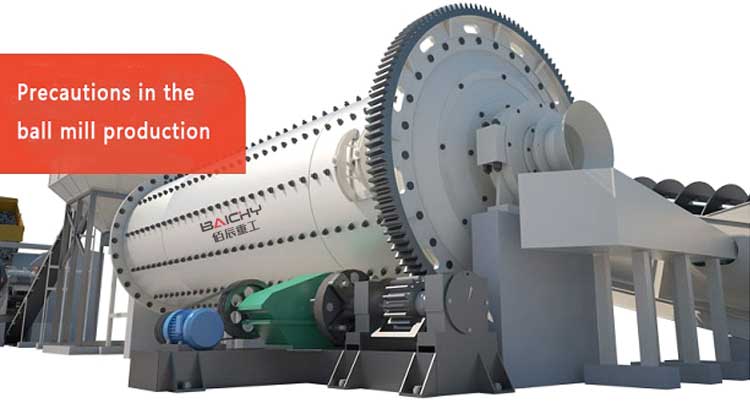 1.Ball mill feeder and discharge device installation.
The mill is divided into the right rotating and the left rotating, users can choose according to the actual situation, and also notes when signing the contract.
How to installation of feed part and discharge part
Keep feed bin and discharge tube in a line with the axial line of rotary part. And its horizontal height should be reached by adjusting shim. At this moment, turn shell slowly.If no twist and vibrating happen to feed bin and discharge tube, it indicates they have been fitted properly. So tighten the bolts now.

2.Liners installation (bulk delivery)
How to install ball mill liner plate in case of bulk equipment
Please clear dirty away inside shell before installing liner plate. Too big gap space between liner plates is not allowed. Do not install them reversely for special liner plates. Please fill up seal packing and gasket for fastening liner plates' bolts to prevent mineral powder from leaking. Please spread layer of cement plaster(1:2) on inwall of shell before installing liner plates.Then tighten bolts.Gap space between each board should not be over grates'gap before installing dividing grate or separating storehouse board.