Heavy hammer crusher applied in Sand making plant
PCZ Heavy hammer crusher is a kind of stone crushing machine which works by the high speed rotating hammer and material impact crushing material. This crusher has simple structure, big crushing ratio, high production efficiency etc, and it can crush material in dry or wet way. Heavy hammer crusher is applicable in the mining, cement, coal, metallurgy, building material, highway, burning and other departments to finely medium hardness material.The grate gap size can be adjusted to change discharging size to meet the different user's needs.
Due to low cost, PCZ hammer crusher is more and more popular in sand making plant. It adopts a large hammerhead, double power, and high crushing strength. It uses a heavy hammer to break the material in the sandstone production line, which reduces the amount of equipment compared with the traditional sandcasting production process, while reducing costs and increasing production. Greatly improved the efficiency of crushing.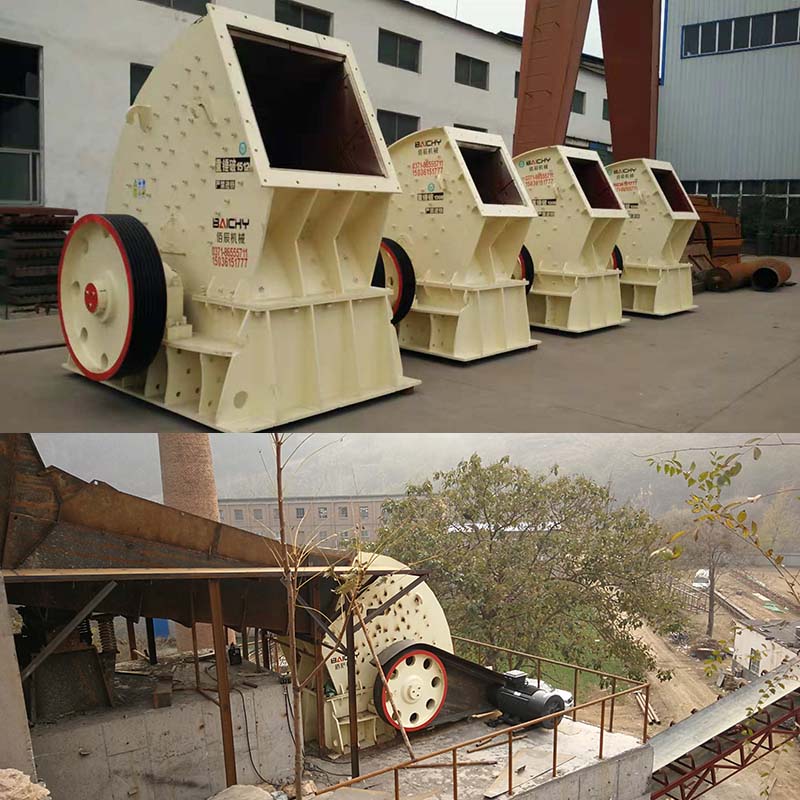 The main features of heavy hammer are as follows:
1. Large particle size, large crushing ratio and uniform discharge.
2, High yield, granular products accounted for about 85%, fully meet the requirements of use.
3. High output and stable performance.
4, Coarse, medium broken in one step, process simplification.
5. Hammer head, grate plate and counterattack plate made of high wear-resisting material are used to prolong the service life.
6. Small power, low energy consumption, easy maintenance and few wearing parts.
If you want to know our products, you can always call my company's sales hotline +86-371-86555722or click the button below to check the price online ↓