Advantages of single cylinder cone crusher
Cone crusher is an important equipment in fine crushing of stone. It has the characteristics of strong wear resistance, large output, low energy consumption and convenient maintenance.
In recent years, single-cylinder hydraulic cone crushing has become the primary choice of users in cone crushers.The structure is simple, the intelligent control, the clearance adjustment is convenient, and the automatic cavity cleaning is the main advantage of the single-cylinder hydraulic cone breaking.
The hydraulic cylinder at the bottom of the cone can be adjusted to the appropriate oil pressure as needed. When the iron is encountered, the moving cone is automatically released. After the material passes, the oil pressure can be restored to continue working.
Due to the relatively large inlet range, single-cylinder hydraulic cone crushers are often used for secondary crushing after large jaw crushers.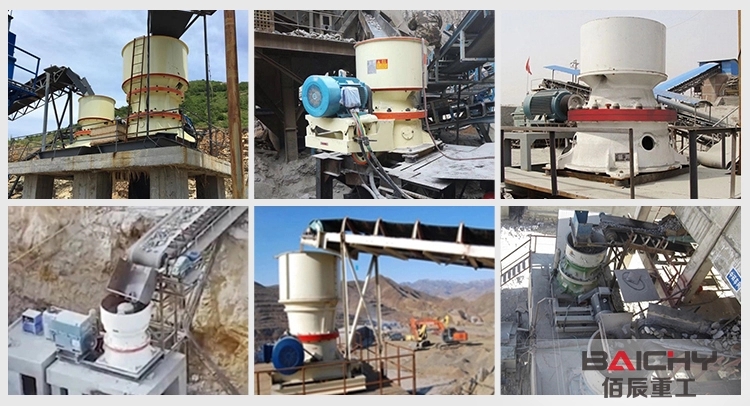 If you want to know our products, you can always call my company's sales hotline +86-371-86555722or click the button below to check the price online ↓