Perlite processing plant
Perlite is an amorphous volcanic glass that has a relatively high water content, typically formed by the hydration of obsidian.It occurs naturally and has the unusual property of greatly expanding when heated sufficiently. It is an industrial mineral and a commercial product useful for its low density after processing. Expanded perlite is used to provide moisture retention and aeration when added to soil. Construction applications for expanded perlite are numerous because it is lightweight, fire resistant, and an excellent insulator. Novel and small markets for perlite have increased during the past years.
In the light weight aggregate industry, Perlite must be closely graded and the amount o 100 mesh and 200 mesh perlite must be closely controlled. Perlite is very brittle and friable, so it demands precautions throughout process to eliminate excessive fines.
The main machine list including
1. Vibrating grizzly feeder
2. Jaw crusher
3. Fine jaw crusher
4. Rotary dryer
5. Rod mill
6. Vibrating screen
7. Air classifier
The final size will be 8mesh, 12mesh, 16mesh, 30mesh, 100mesh, 200mesh. Market requirements may alter the various screen sizes. Provisions can be made for blending products from several bins in the proper proportions to meet the market requirements.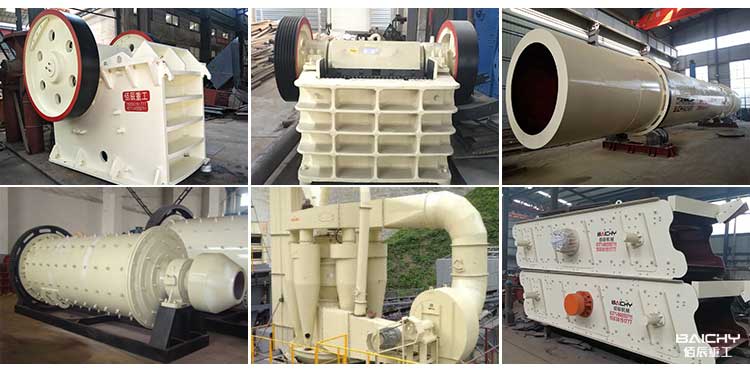 If you want to know our products, you can always call my company's sales hotline +86-371-86555722or click the button below to check the price online ↓