What is C-series jaw crusher?
The C series jaw crusher occupies a small space, has a larger crushing ratio and runs more smoothly, and has more advantages in transportation, installation, maintenance and adjustment. It has a wide range of uses and is suitable for processing basalt, quartz, granite ,limestone, iron ore etc. It is used in chemical industry, coal mining, building materials and other fields, especially suitable for fixed stone crushing plant and mobile rock crusher plants.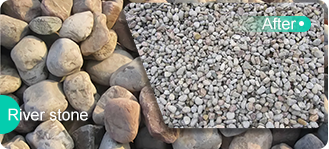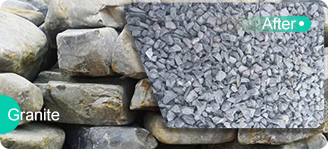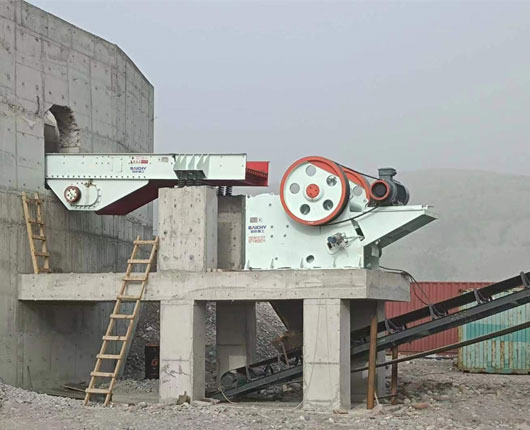 Why choose C-series jaw crusher?
Compared with similar models, C series jaw crusher has high output, low energy consumption, reliable structure, easy operation and maintenance, and is the preferred crushing equipment for primary coarse crushing operation.
1. Modular non-welded structure. The modular design of C-series jaw crusher adopts the front and rear baffles to be separately cast and connected with the side plate and the integral bearing housing pins, so that the whole machine will not be irreparable due to the damage of a certain part. Also it will make the transportation of jaw crushing machine more convenient.
2. The installation is simple and convenient. The optimized design make balance of jaw crusher more better, and the installation adopts shock-absorbing pads and limit blocks. The installation time is shorter, and there is no need to make precise size anchor bolt holes in advance. Saves installation time and costs.
3. Integrated motor installation. The integrated motor installation is the standard configuration of C series jaw crushers. The motor frame and the crusher are integrated, which reduces the installation space of the crusher and the length of the V-belt. The synchronous movement of the motor and the crusher maintains the best alignment and tension of the V-belt and prolongs the service life of the V-belt.
4. The crushing cavity is optimized and the bite force is large. The optimized design of the crushing cavity and the reasonable stroke make the output of the crusher higher. The larger bite angle between the movable jaw plate and the fixed jaw plate ensures a good bite ability and reduce the wear of the tooth plate in the best condition.
5. Large range of discharge opening design. Small discharge port can produce finer granularity of products, and large discharge port can produce bigger size products. Hydraulic adjustment of discharge opening is more convenient and more stable.