Aggregates production line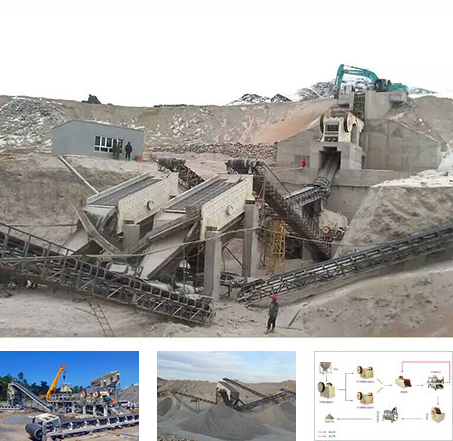 Production Capacity: 30-1000T/H
Application:
widely used for crushing kinds of metallurgy or non-metallurgy stone rocks. Produce highway surface paving material, hydro power aggregates, widely applied for hydro power,construction, highway, railway, airport runway, civil engineering projects, etc.
Application material:
Granite

The limestone

The pebbles

Basalt
Online consulting
Get quotes
Aggregates production line process introduction:
Aggregate is widely used in asphalt concrete station,such as the water power engineering,the highway and so on, it puts forward higher requirements on the aggregate granularity and grades, Generally use the jaw crusher as the primary crusher, cone crusher or impact crusher as the second crusher, and VSI series of vertical impact crusher for crushing and shaping , formed closed aggregate production line crushing and screening process.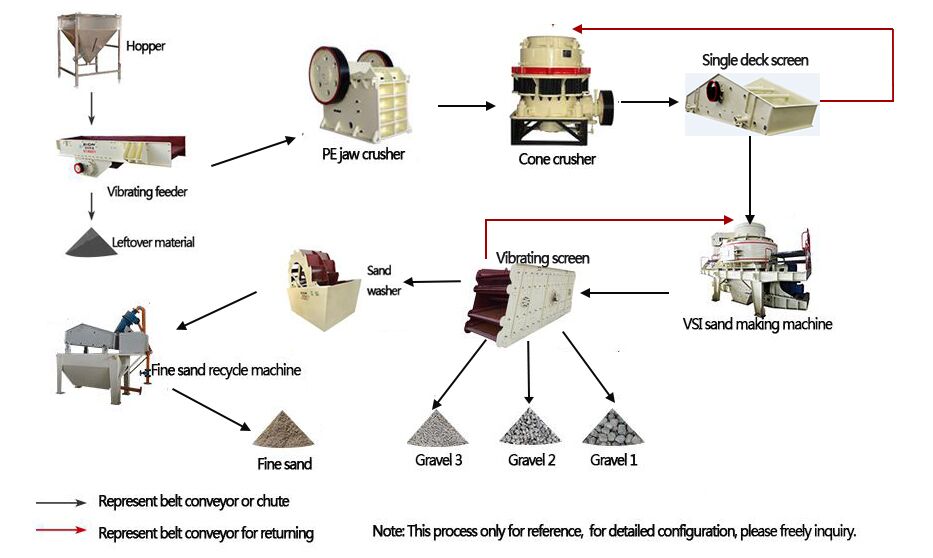 Raw stone be fed into coarse jaw crusher for primary crushing by the vibrating feeder , then crushed by cone crusher for secondary crushing, then the broken material go on vibrating screen for primary sieving, larger than 40mm return to cone crusher and less than 40mm go to vertical impact crusher for crushing and shaping, then crushed material go to product screen, larger than 20mm go back to VSI and less than 20mm particles graded into different sizes according to requirements, finally transported by belt conveyor to storage pile, for higher standard on fine sand can equip sand washer,etc.
Related Product:
If you have some questions about our products, please feel free to fill out the form below, and we will contact you within 24 hours. Or directly Send us email to: hnbc@baichy.com