Flotation process plant process introduction:
Froth flotation process need crushing and grinding the raw ore to fine size. By fine grinding to separate the individual mineral particles from the waste rock and other mineral particles. The grinding is normally done in water with the resultant called slurry. The slurry is processed in the flotation cells, which continuously agitate the mixture and introduce air generate small bubbles, because of the chemcial reaction between minerals and chemical agents.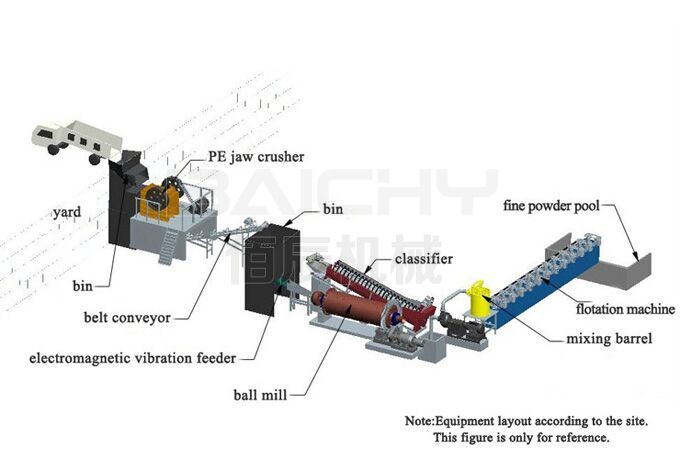 The flotation process through rough, scavenging, concentrating separating, finally the concentrated slurry remove to sedimentation tank for further progress. Flotation process is most common method for dealing with troubled various minerals paragenic ore, has good refining effection.  
specification:
Maybe you are interested in