Mineral gravity separating plant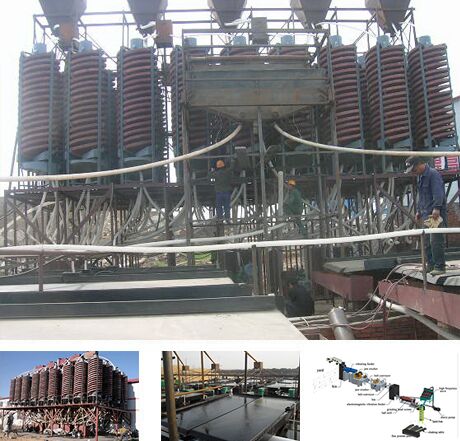 Production Capacity: 10-300tph
Application:
Gravity separating process is most common method in mineral beneficiation plant, adapt for large capacity, large quantity of gangue, can separate most of gangue at once in small cost and small power. Widely used for rutile, ilmenite and zircon beach sand, or silica sand, lignite, coal,etc.
Application material:
Iron ore

Coal gangue

Copper ore

gold ore
Online consulting
Get quotes
Mineral gravity separating plant process introduction:
Gravity separating process mainly depend on minerals elements big density difference between concentrates and waste gangue, resulted in different sediment speed in air or water flow. So that be collected and separated by kinds of machines. Mainly including jigger, spiral chute, shaking table, hydro cyclone, centrifugal concentrator, etc.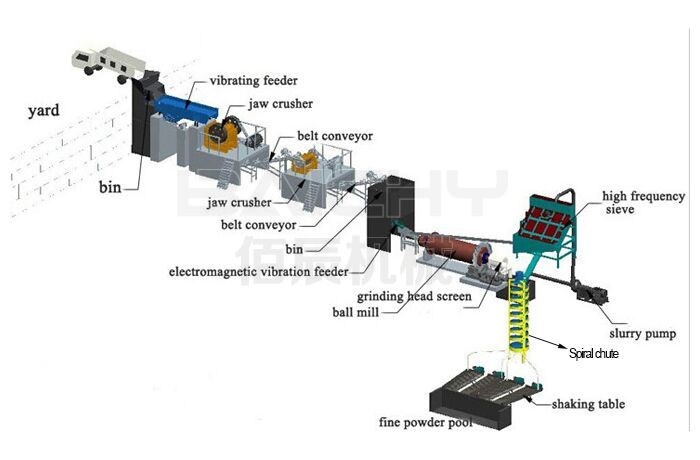 Generally, to enrich concentrates from raw ore, must separate concentrates from waste gangue, so firstly need crush and grind raw material into fine particles, then go on for further process.
Above flowchart just for reference, based on capacity, land situation, mineral grade, Symbiotic vein condition,etc, we need detailed mineral testing report, then freely design plant, send technicians, guide installation.
Related Product:
If you have some questions about our products, please feel free to fill out the form below, and we will contact you within 24 hours. Or directly Send us email to: hnbc@baichy.com