Chinese Spring Festival is coming. This is a festival to honor the past and welcome the future. On the evening of February 5th, Henan Baichy Machinery Co., Ltd. held a dinner party. All the employees of Baichy attended this grand meeting and spent a wonderful night together.
2020 has passed, all the staff of Baichy go through the year hand in hand, joy accompanied by sweat, success accompanied by hardships. Hard work, industrious dedication, brave to work hard, we get the harvest of fruitful finally. We turn out more than 300 sets of stone crushers & benefication equipment and 4,000 tons of crusher parts.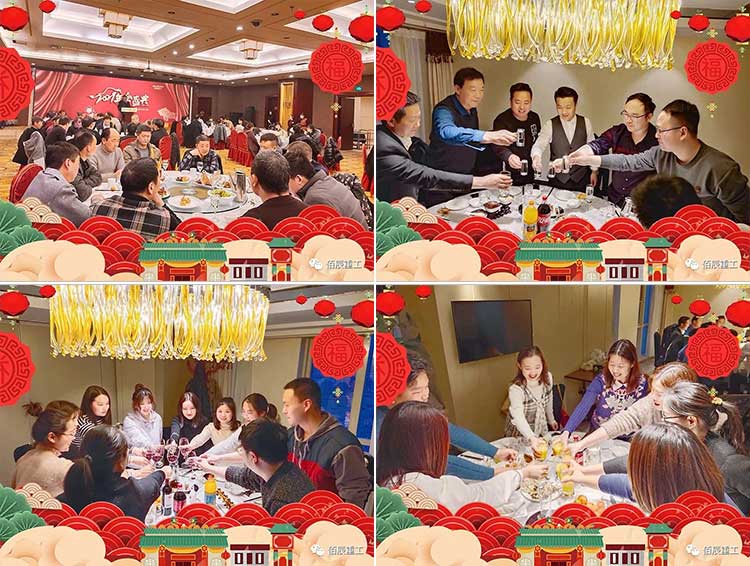 In past year, all over the world are suffering the coronavirus. That's a bad time. However, thanks to Chinese government strong measures, all of us live well and work well. Our factory is also in continuous development. New style jaw crusher, crawler mobile crusher are designed and put into production. New factory establishment, live broadcast on kinds of network platforms, and the improvement of management systems…many firsts happed in 2020. Wish the New Year, we will be, as always, double confidence, full of passion, make persistent efforts, brave new goals, and then innovate success!